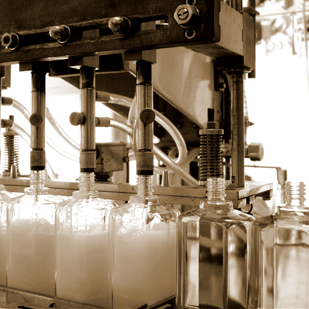 Garagnani Cosmetic Research
 The laboratory specialises in:
Specific treatment Trichology and Hair products aimed at the professional sector
Face and Body Dermocosmetics – Professional skin-functional products for hygiene and for treatments aimed at Beauty Centres, Dermatology Centres and SPA establishments
Personalised Fragrances  – Essences, scents and on- demand combinations of Essential Oils aimed at in-house creations and the manufacturing industry.
Garagnani Cosmetic Research offers the following services:
analysis and assistance in the various stages of formulation development of a beauty product with the relative tests
drafting and validation of procedures for the creation of a formulation aimed at a prototype
analytical choice, shared selection and acquisition of the main raw materials for the finished product
weighing, pre-mixing and mixing
constant checks of the mixes created at each stage
filling
quality checks at each production stage
filling checks throughout the entire packaging process
labelling
primary and secondary packaging with relative lot numbers, best before date and traceability codes
assistance and technical and regulatory consultancy.
Its high flexibility allows the company to meet requests from small and medium-sized entities, guaranteeing a production capacity of between 50 kg to 1300 kg per single batch of products sold in bulk or packaged  (full service).
Types of packaging derive from the selection defined with the Customer. The different sizes vary from bottles to flasks, pots, airless containers, single-dose tubes, etc…
The company follows the procedures foreseen by ISO 22716 – GMPC Regulations and offers an integrated service for the partial or total handling (full service) of the product, including the drafting of the relative PIF (Product Information Files) foreseen by European regulations and international certifications.
Full assistance and high flexibility in the choice of packaging – through the development of graphics, texts, to the manufacturing of both primary and secondary packaging in different sizes, which allows for the creation of unique products.
During the manufacturing process, rigorous checks are performed, monitoring stages by means of an integrated system which guarantees full recording of each operation, raw material and finished product.
Management of the corporate warehouse, both for semi-finished and finished goods – the property of Customers- for small and medium lots, is organised both in terms of logistics and administration.
Being prompt at ensuring product availability and delivery to the customer are primary prerogatives at Garagnani Cosmetic Research.